Pennsylvania State USBC
1
8

th Youth Open Championships - 202

2
This tournament is Open to all Youth members within the State of Pennsylvania. It features a 4 person team event with three handicap divisions and a scratch division. Doubles is also offered with the same format. Singles and All Events are also offered with four divisions for both boys and girls, three handicap and one scratch. This tournament annually awards approximately $55,000 in scholarships every year.
---
Youth Open Championships Tournament Director
Bill Keeney
281 East St
Le Raysville PA 18829
Phone: (570) 744-2981
Fax: (570) 744-1305
email: wkeeney@bowlpa.com
---
Tournament Information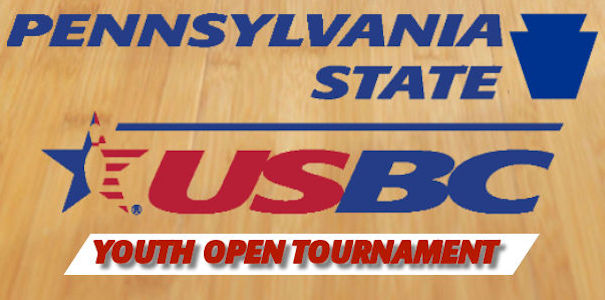 Entry Form
Complete Entry Form Advance Reservation Form
Blank Entry Fillable Entry Info Rules Date & Squads
Center Information
Team Center
Doubles & Singles Center

Nesbit Lanes




3501 Leechburg Rd




Plum PA 15239




412/793-5556

New Great Valley Lanes


1501 Highwood Ave
North Versailles, PA 15137
412/423-0300
Squad Dates
April 2-3, 2022
April 9-10, 2022
April 23-24, 2022

Squad Times
TEAM EVENT
DOUBLES EVENT
SINGLES EVENT
Saturdays
9:00 AM
12:00 PM
3:30 PM

Sundays
9:00 AM
12:00 PM
Saturdays
10:30 AM
1:30 PM
5:00 PM

Sundays
10:30 AM
1:30 PM
Saturdays
9:00 AM
12:00 PM
3:30 PM

Sundays
9:00 AM
12:00 PM


Want to Bowl - Need to find a partner or teammates? Sign-up here!
Tournament Dress Code
The Tournament Dress Code Policy is applicable to all Tournament Participant
Top